Getting the train to Chiang Mai
A couple of weeks after going to Bangkok, I decided to move on towards Chiang Mai. I had seen YouTube videos and blogs describing the experience and I thought it looked great. My friend also decided to come along so it was nice to share the experience with someone.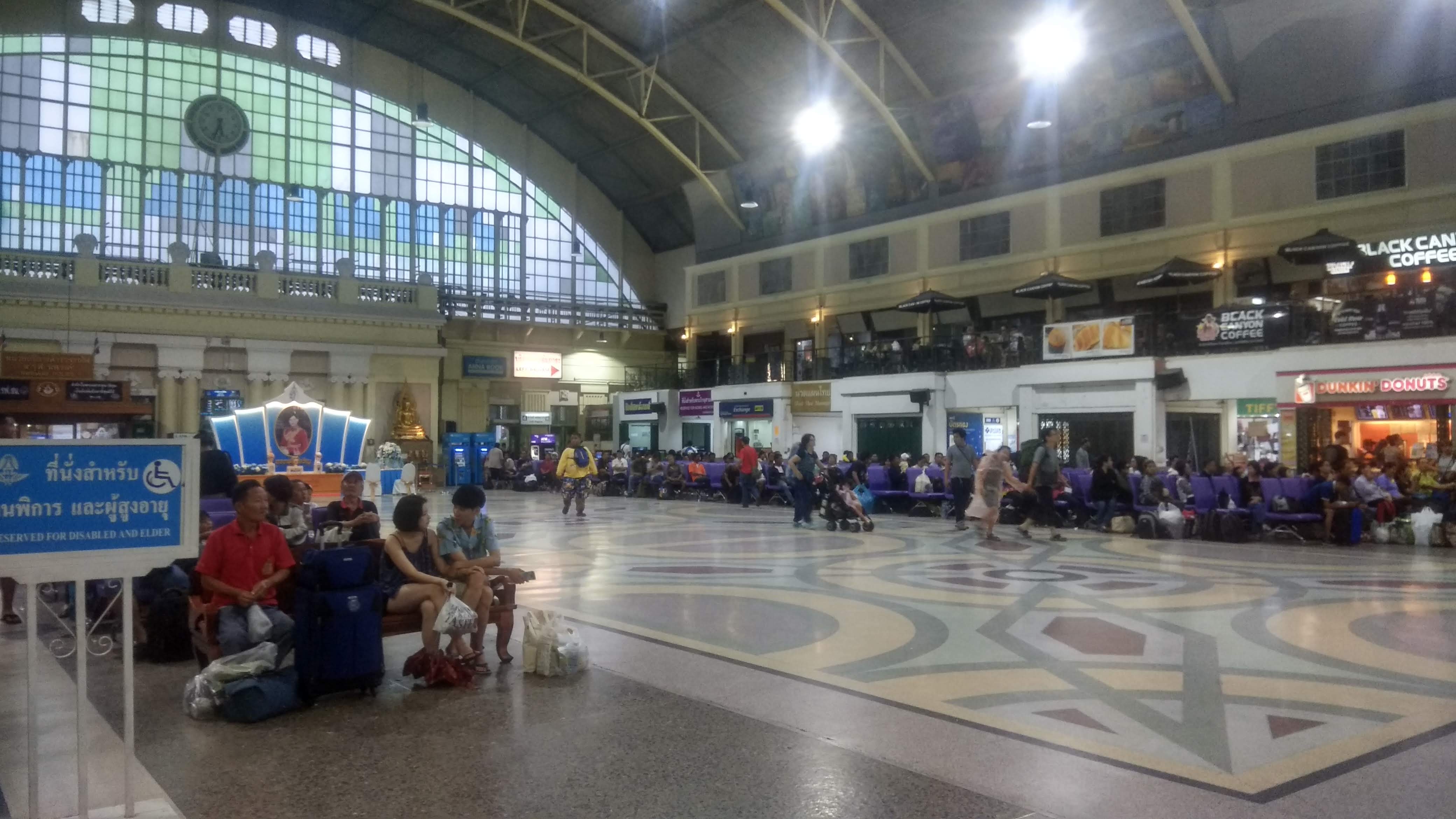 The train was 13 hours and ran through the night, departing from Hua Lamphong Railway Station at 18:10 and arriving in Chiang Mai at 07:15. I bought the ticket in person the day before for 1041฿ ($31.80), the standard fare for a bottom bunk bed in 2nd class. I made sure to get the Number 9 train, which is the newer model introduced in 2016. The train had 12 carriages, with 1st class to the rear. I was alone in my booth but spoke to a nearby American guy who lived and worked in Cambodia.
One of the things I had read and seen in accounts from other people was that the train has the air conditioning jacked up to high. Out of fear of shivering all night, I bought a hoodie in Bangkok. When I actually got on the train, it felt good. An on-board display reported the ambient temperature as 22c. I don't know if it's because I come from England, so everything here is much warmer, but I just sat around in a t-shirt. I think I was an exception here though because everyone else was wrapped up in jumpers and blankets.
We had the option of buying food but I had been to 7/11 and stocked up on snacks. Someone called around at around 20:00 to make up the beds. It was surprisingly comfy and long enough that I could stretch out. There was a plug socket and reading light so I could close the curtain and watch the videos I had downloaded onto my phone beforehand. One thing I would have liked is for them to dim the lights in the night time, but I had a sleep mask which helped a little. I slept intermittently throughout the night. I think the noise of the train over the rails kept waking me and I forgot to use ear plugs.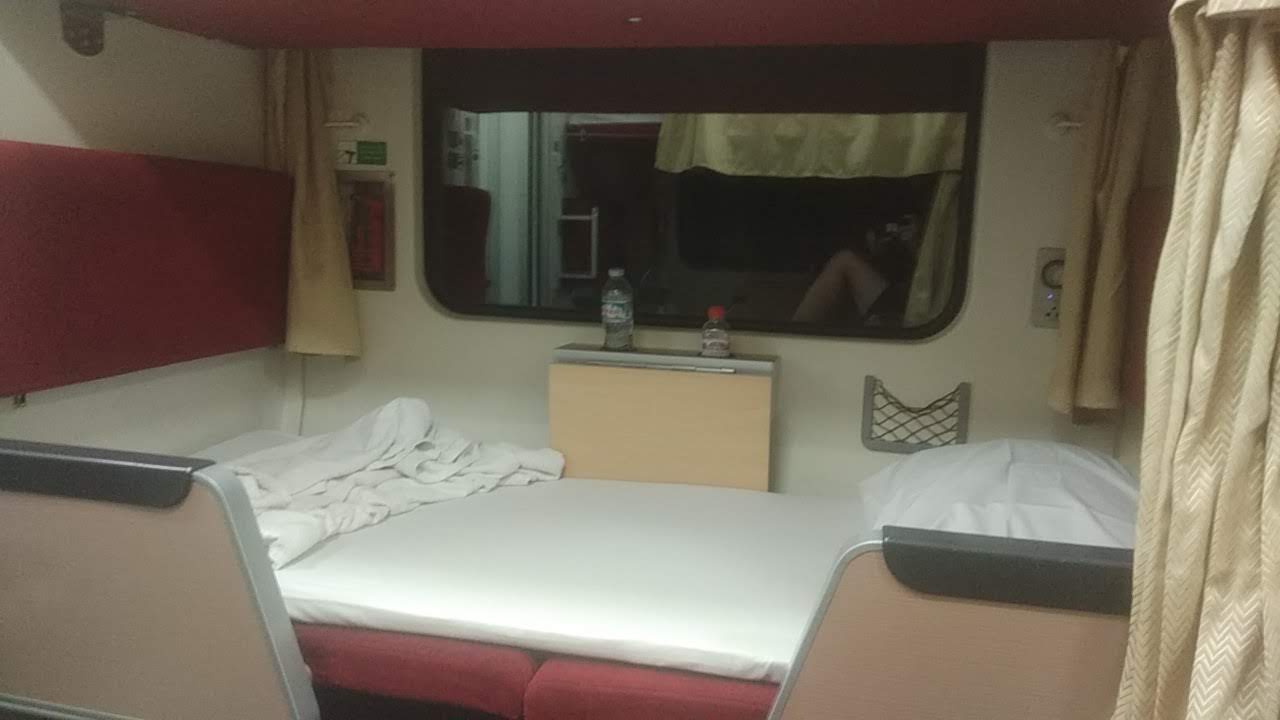 We had to wake at 06:00 as the train was arriving an hour after and the beds needed to be packed away. It was just becoming light so I managed to see the countryside as we passed through. The mountains looked incredible.
The train pulled into Chiang Mai station and we took a songthaew to Nimman. Chiang Mai felt like a totally different place to Bangkok, much more green and chill. With comparably same temperatures, it felt cooler thanks to a gentle wind. We had breakfast in a café and realised we had hardly slept so we found a hotel to stay in. Views, like this, from virtually every hotel and apartment were a lot more accommodating than Bangkok's skyscrapers and intense atmosphere.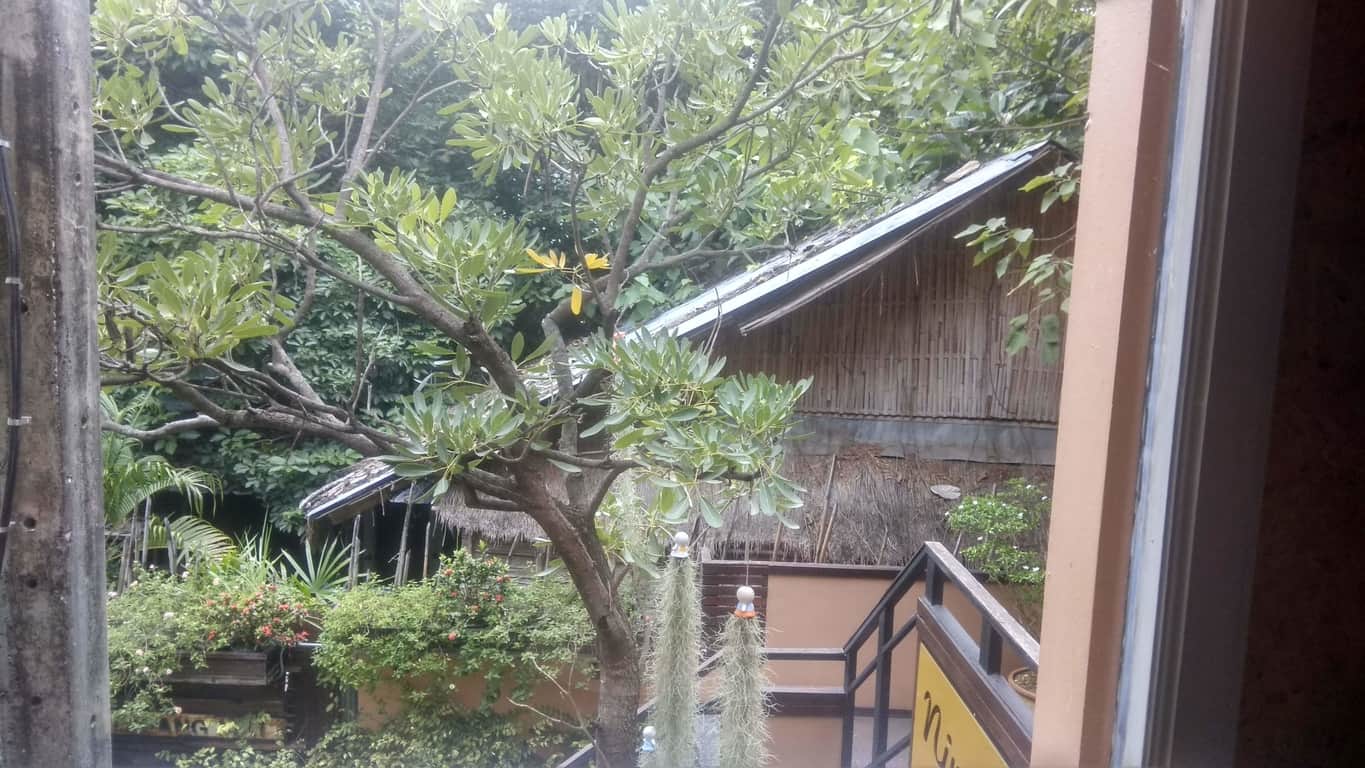 Within the next few days I started exploring. Just looking around and seeing a mountain towering behind the city was already one of my favourite things about Chiang Mai.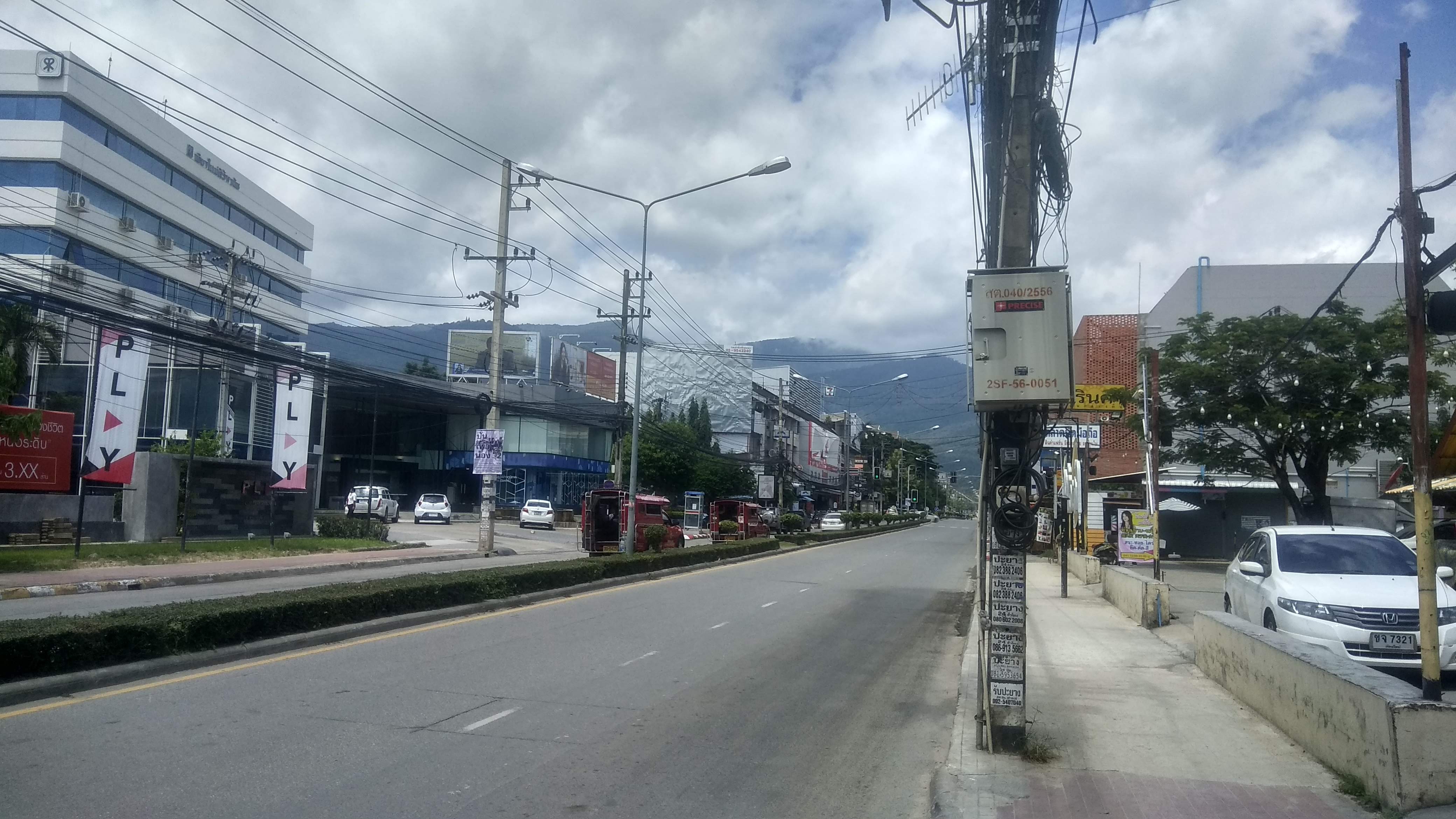 I'm now renting a place for 1 month so I can settle down into a rhythm and focus on my work and running.