Life
Flying to Kuala Lumpur
After 2 months in Thailand, my visa was up so I had to move on to another country.
I was originally looking at going to Bali, Indonesia but the recent tsunami on a neighbouring island, and their general lack of a tsunami warning system made me a little hesitant to go there. Luckily, there are plenty of other places to go to. I've heard mixed things about Kuala Lumpur so I flew here to see for myself.
I woke up in Alexa Hostel at 0630, had a shower and went down for breakfast. Alexa is directly above Nimman Social and they offer free breakfast from 0700. It's definitely one of the nicest hostels I've stayed in.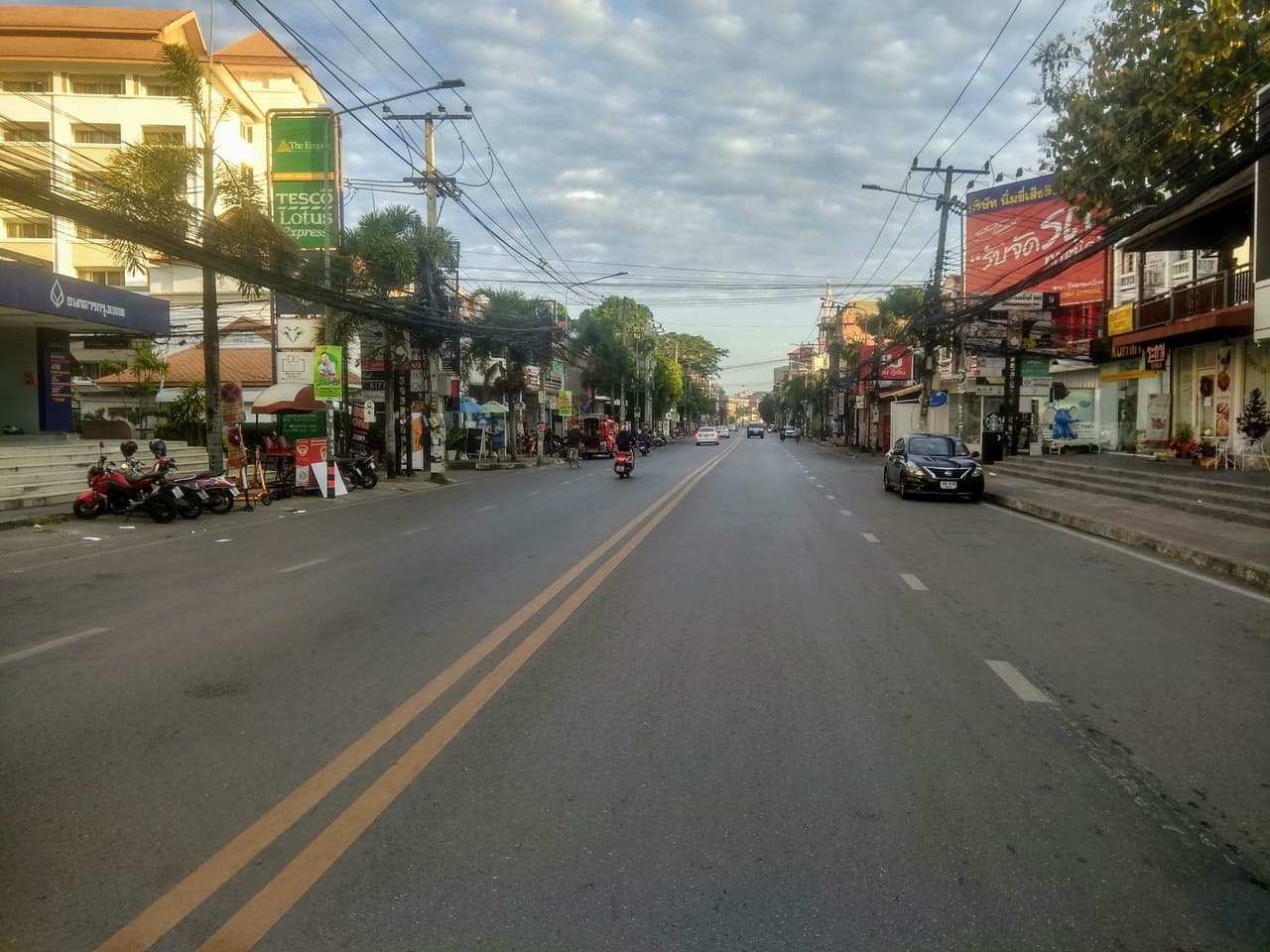 Saying goodbye to Nimman, I left at 0720 and grabbed a Mobike to cycle to the airport.
Now, on Google Maps there is a road running down the side of the airport that is much shorter than navigating around the moat. I headed down that way and came to a guards box. Cars and motorbikes were being let through but the guy waved me away. I asked why but he just pointed to the bicycle. Then I noticed other bicycles heading down the road towards us but he still refused to let me through. Kind of annoying because I now had to backtrack my way to the moat and deal with multiple traffic lights.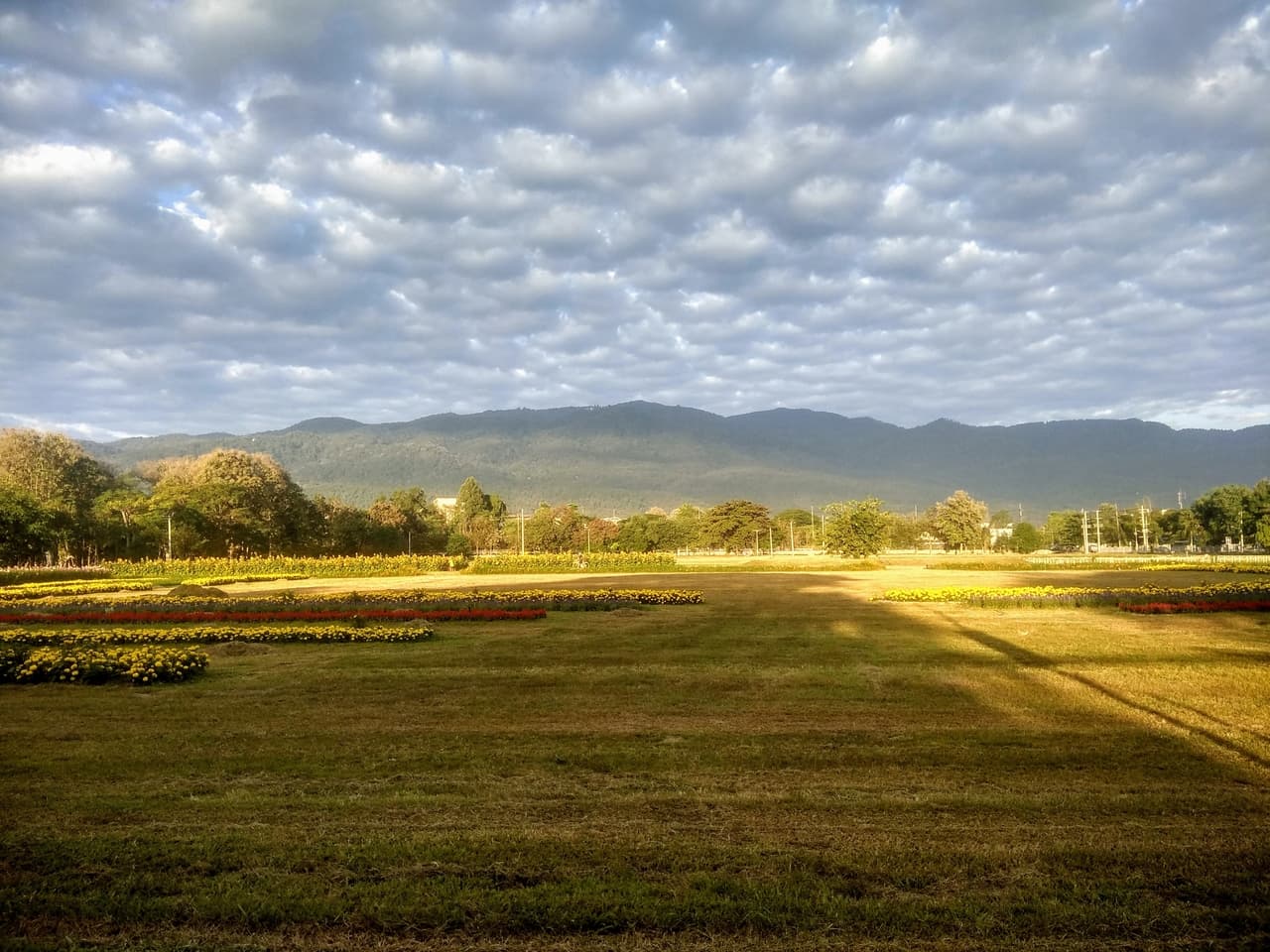 I finally got to the airport around 0810. I booked my ticket online, did the web check-in and printed off my ticket so I thought I was good to go. I headed straight to security and immigration, showed my ticket and they refused to let me continue. Apparently I needed to go to the check-in desks to get a different ticket.
I head down to the check-in booths, the place I tried to avoid in the first place, and saw a massive queue for AirAsia. Damn. It's like 0820 at this point and my check-in closed at 0810. I plead with one of the helpers to help and she takes me to an empty booth and printed my ticket off. Thanks!
Finally getting through security and immigration, I ended up in the departure hall just as my flight was about to board. But... it was delayed, ha! Typical budget flight. I try and cool myself a little and buy some water for the plane.
I normally prefer window seats in the middle so I can take wing pics but I had a middle seat two-thirds back. I managed to grab a quick pic before the window occupier sat down.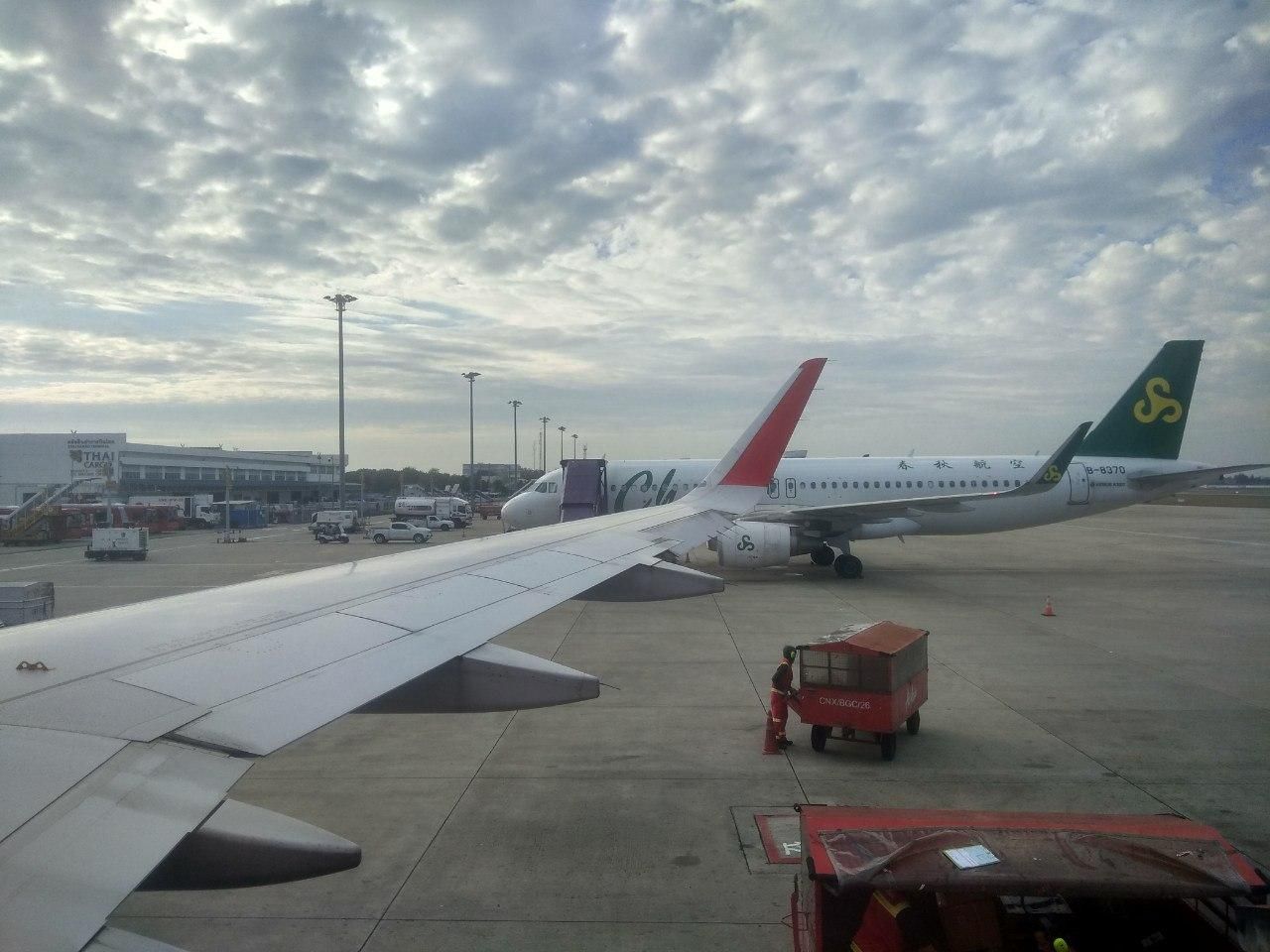 The 3 hour flight went by like nothing. I drifted in and out of sleep and listened to the Joe Rogan & Dan Peña episode.
We landed just after 1300 local time and headed to immigration. Being a UK citizen, I'm pretty lucky to get 90 days visa free so I didn't have to organise anything beforehand.
Unfortunately, a lot of other people seemed to be in a similar situation so the queues were really long and I waited about an hour. An old Indian lady collapsed because she couldn't stand for so long...
What striked me about Kuala Lumpur International Airport is just how modern it is. Before leaving through customs, I bought a KLIA Ekspres ticket to get to the city. It's funny because the airport is a 35 minute train ride away from the actual city. The ticket was 55RM ($13.38), reduced to 49.50RM ($12.04) because I paid with my card.
Next I pulled money out of an ATM (no fee that time) and bought a SIM card with 9GB data for 7 days for 20RM ($4.87). Kind of expensive but the actual investment was small and now I have a SIM card I can top up.
I jumped on the next Ekspres train and headed towards the city. It was really weird because nearly everything is shown in English. I was watching Premier League highlights on the TV and all the station stops were called out in English before Bahasa Melayu.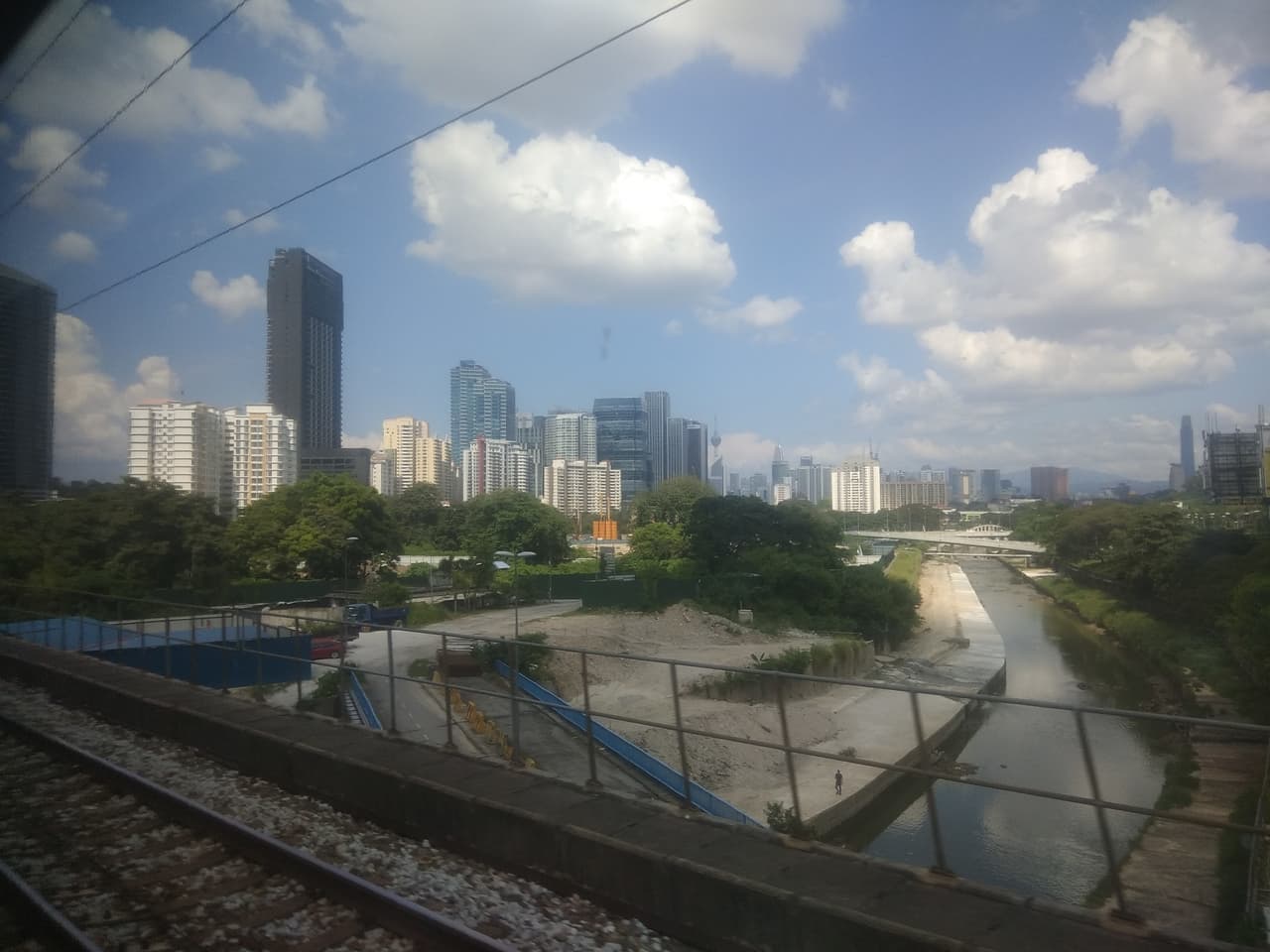 I had booked a hotel near KL Sentral for 2 nights and the train terminates at the local station.
I spent the rest of the day looking around the mall and chilling in my hotel. There was a heavy rain storm that night and I forgot about things like Grab Food and UberEats so I just went hungry.