Day Two in Ho Chi Minh City
(Technically it's my third day but I arrived late on the first night so I'm not counting it.)
I woke up early because I was meant to check out of my hostel but wanted to extend it for another few days.
Whilst researching for places to run, I found the Hoa Lu Stadium in District 1. It was 2.7km away from the place I am staying in, which isn't great, but I was willing to move closer if it meant I could run. So just after lunch, I set out to go and check out the place.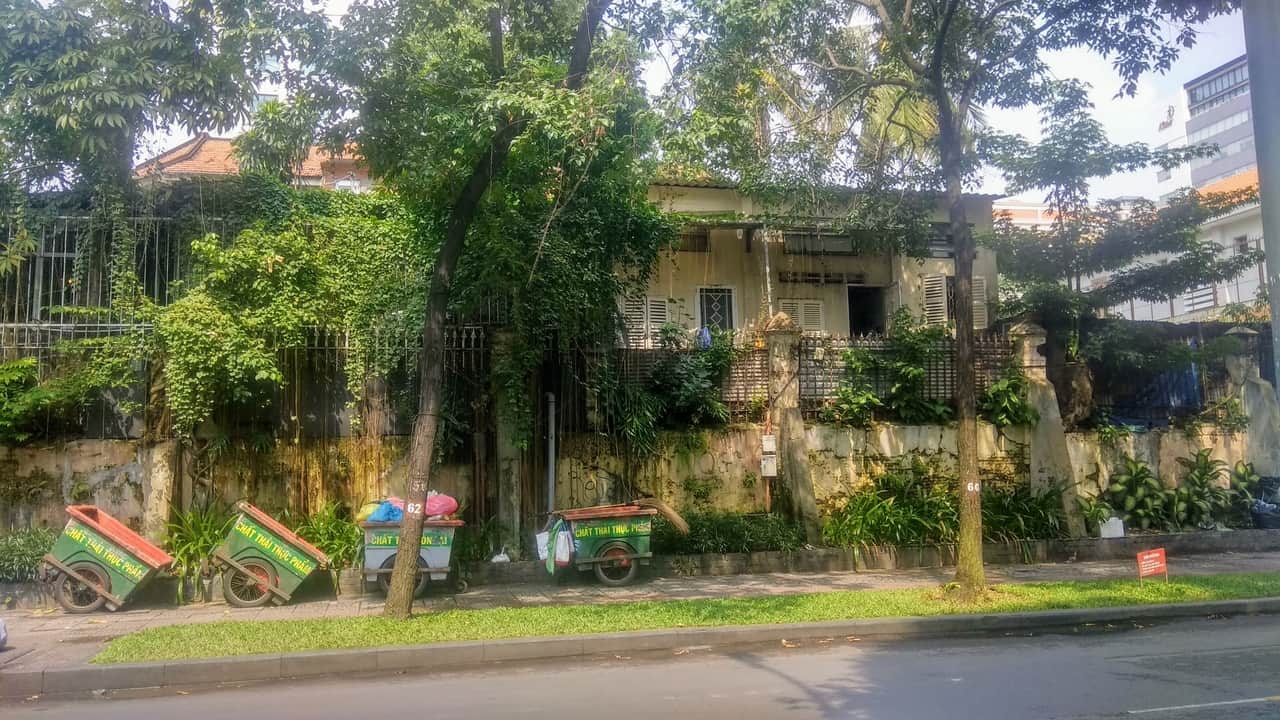 Upon reaching the running track, I discovered it was no longer a running track. I couldn't quite understand what was going on but a load of marquees were covering the track and there seemed to be some sort of party. The track looked like it had been unused for several months so I figured it wasn't going to re-open anytime soon. Quite disappointing really.
Just up the road from the running track, I found an open-air swimming facility. There were two pools, each with around 8 lanes. The price guide listed a session at 25000₫ ($1.07). Kinda cool, but it's a long way to go.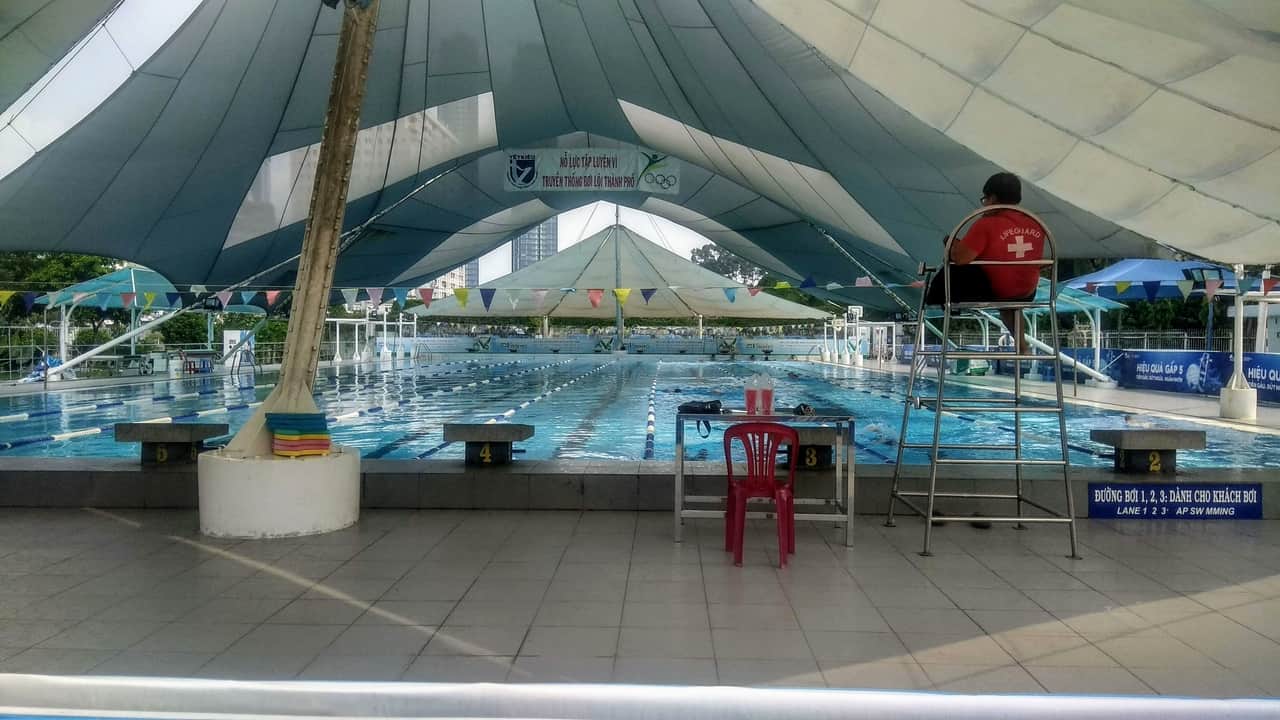 I'm kind of disappointed with how difficult the city it to run in. The traffic is mental and the biggest parks are only around 800m in circumference -- enough to send you crazy with a few laps. A few online blogs list a couple of routes but they are way out of the city. Day passes for gyms seem quite expensive -- around 120000₫ ($5.14) for a day.
On the way back I found the entrance to the Independence Palace.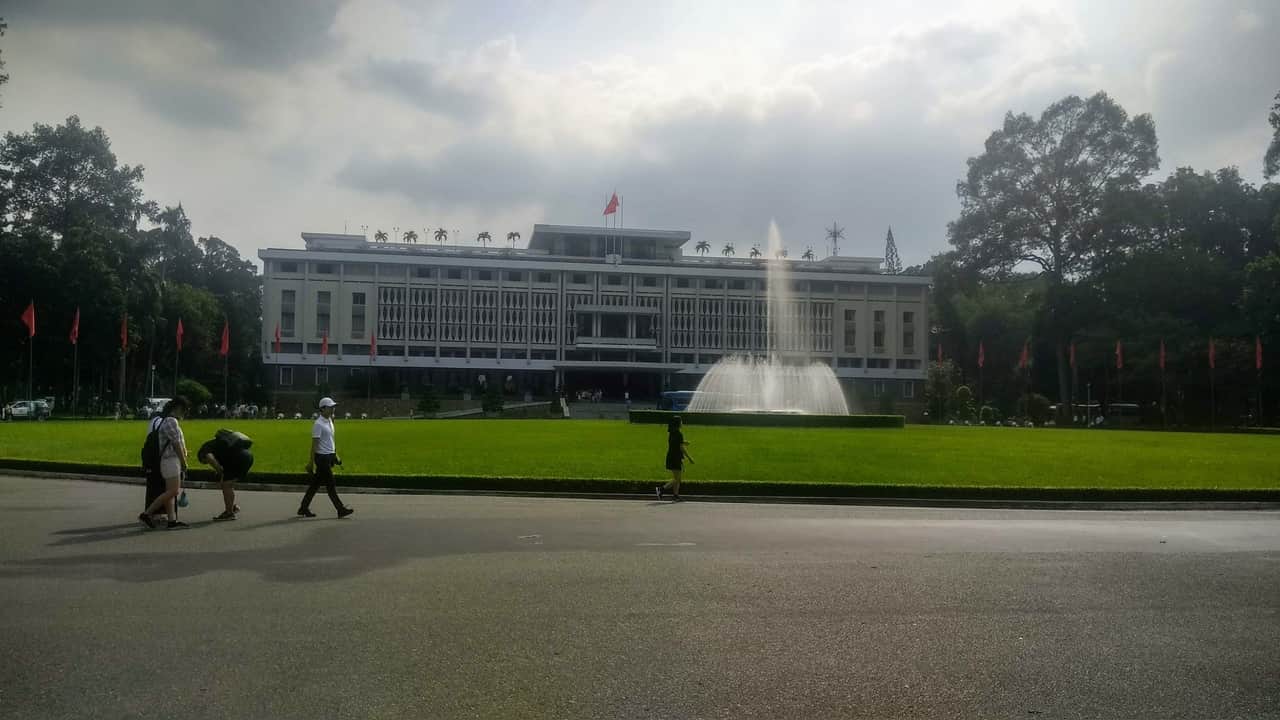 Suddenly I was getting alerts that there was an issue on a client's website so I jumped into a café to fix it.
I ate Phở bò at a street market and then went back to my dorm to watch the IRONMAN World Championships in Kona. It started at 23:35 so I was intermittently up throughout the night to catch the race.