In April 2018 I travelled to Paris to take part in the marathon. I went with my uncle and 2 family friends who are in my triathlon group. Three of us were running, with the fourth recovering from knee surgery. I will write a specific post on the marathon soon. For this post, I would just like to share my experience of Paris.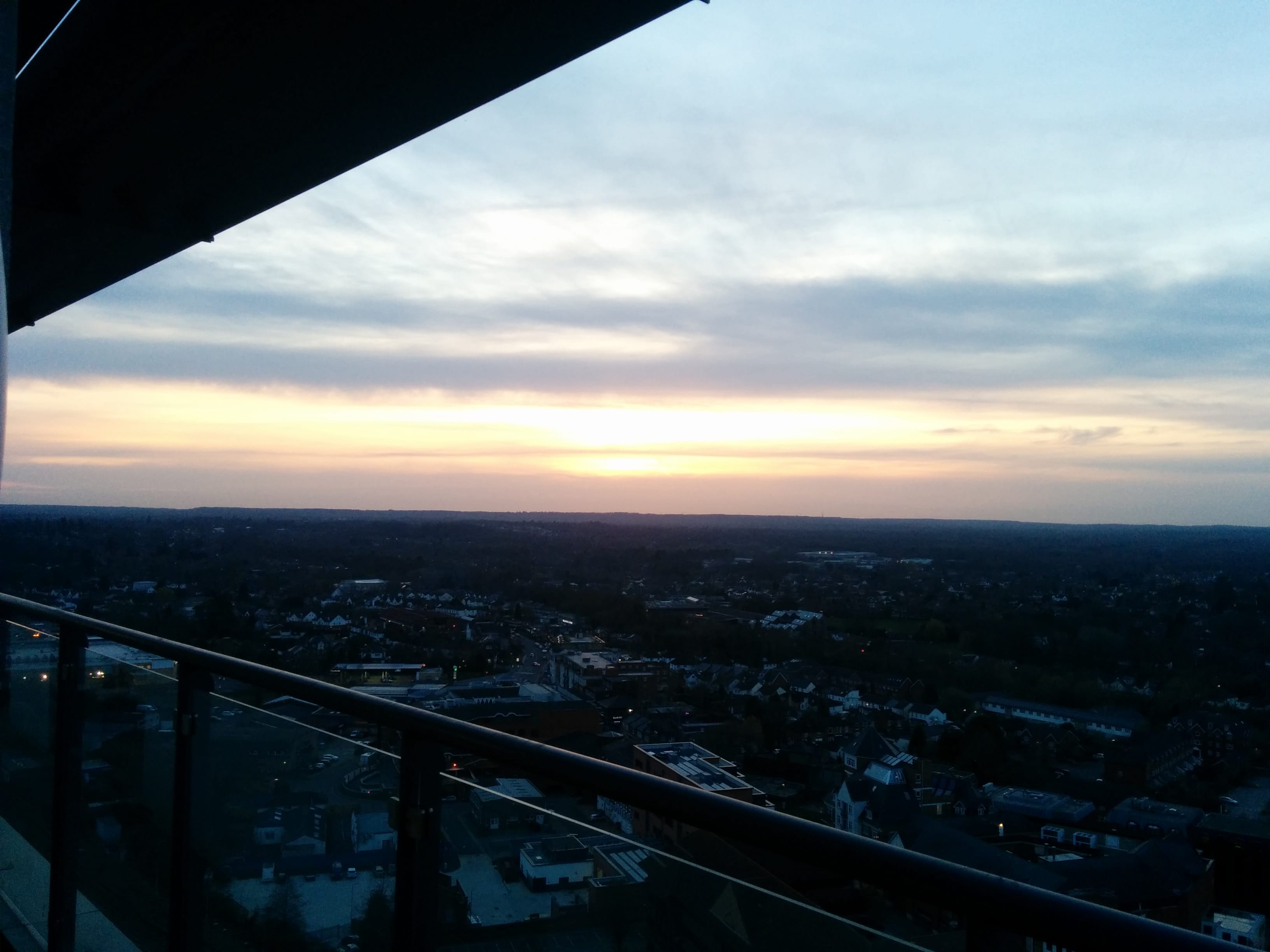 The trip lasted from Saturday 7th until Monday 9th. We stayed at my uncle's apartment in London before catching the Eurostar on Saturday morning. It took around an hour to get from the apartment to St Pancras International station. It felt like an airport with border control, security checks and gates for the carriages.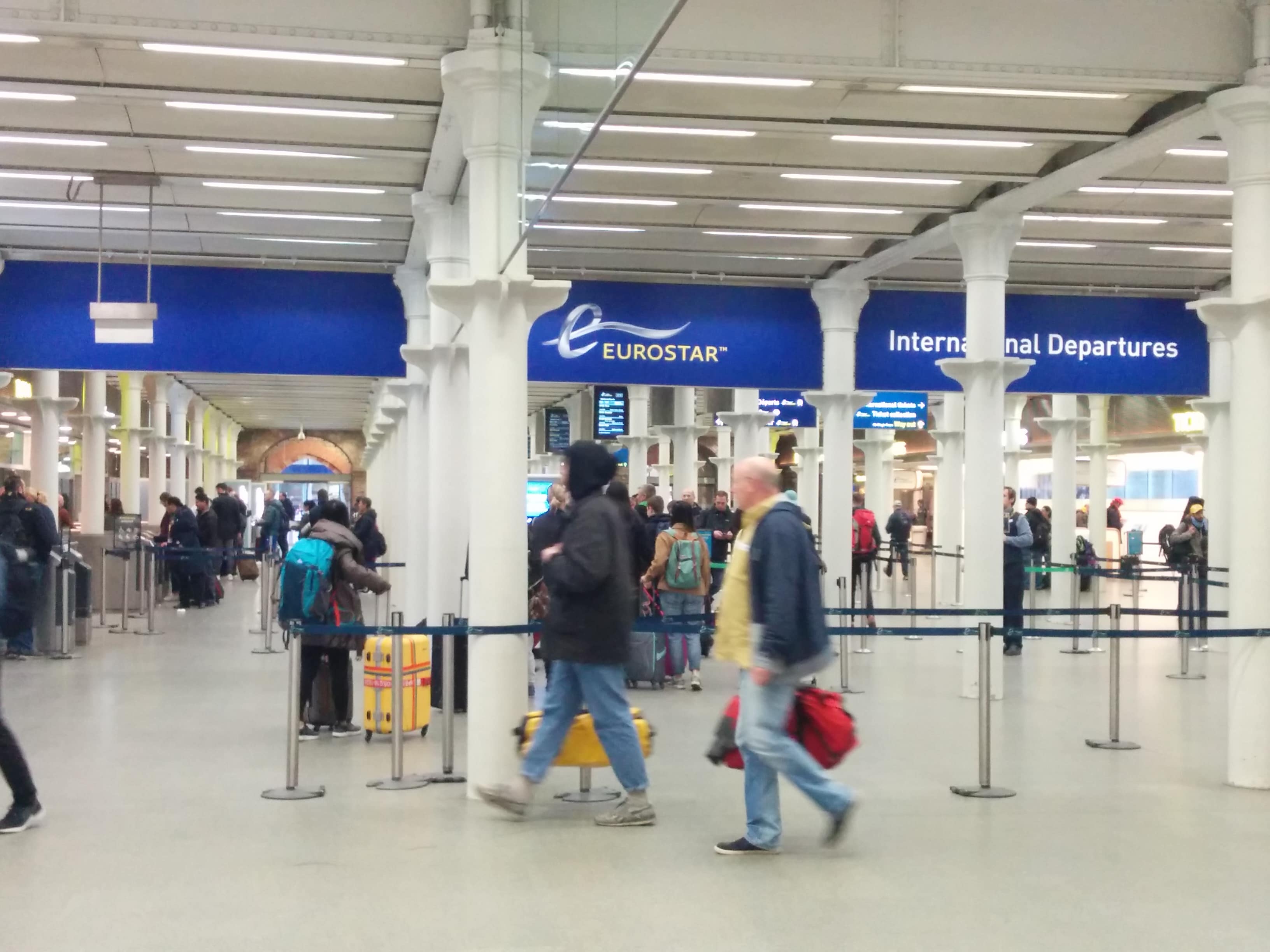 The Eurostar was great. We had a Standard Premier seat on the way there and it felt like First Class. A stewardess was assigned to each carriage. We didn't even know there was a small breakfast included but that was a nice addition.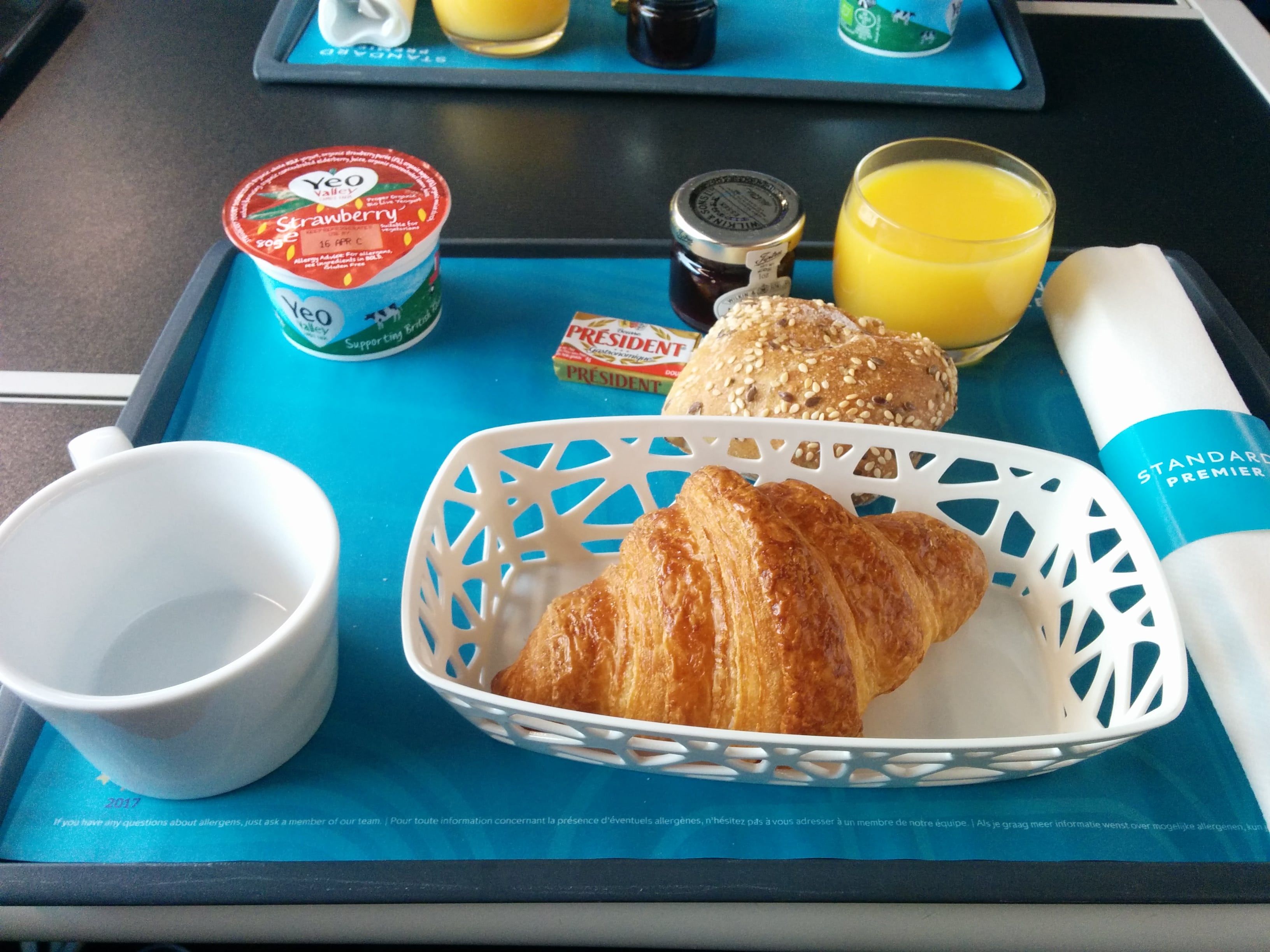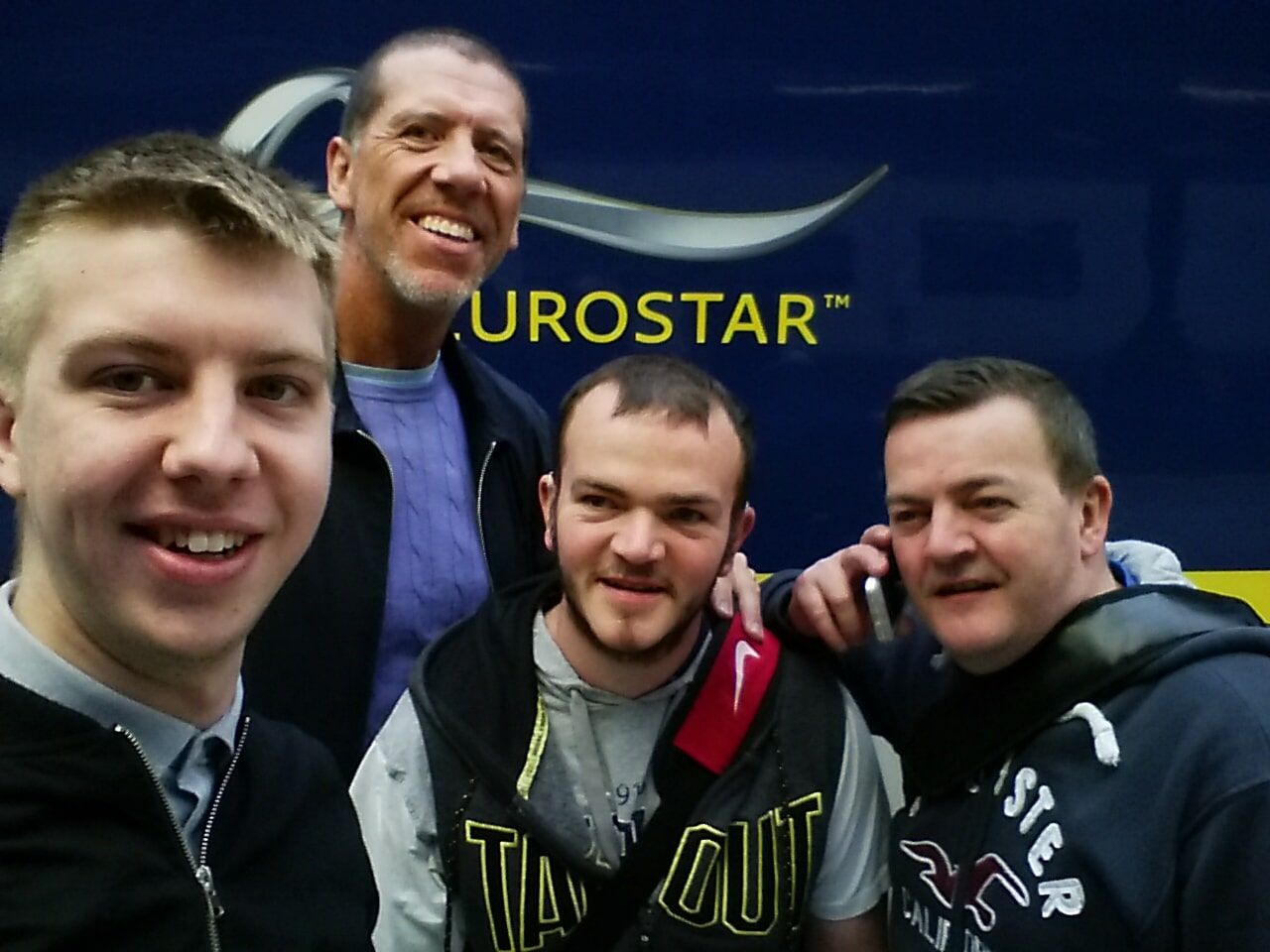 The journey took around 2.5 hours and took us to Gare Du Nord in northern Paris. We decided to take the Metro to the marathon expo to collect our bags before going to the hotel. The Metro map is much more confusing that the London Underground as it doesn't seem to list some of the smaller stops. We figured the cheapest method of travel was to buy a book of 10 tickets for €14.90, where each ticket allows travel all over the Metro in a single use. Funnily, it seems Parisians didn't care much for the system and just jumped over the barriers.
This was now our first time out in the open and it was hot. Earlier in the week, it was forecast for rain all weekend but obviously it changed quite rapidly. Quite concerning for running a marathon. The expo was pretty good. First you take your medical certificate to get checked and stamped. Then you go and collect your race number, map and free running bag.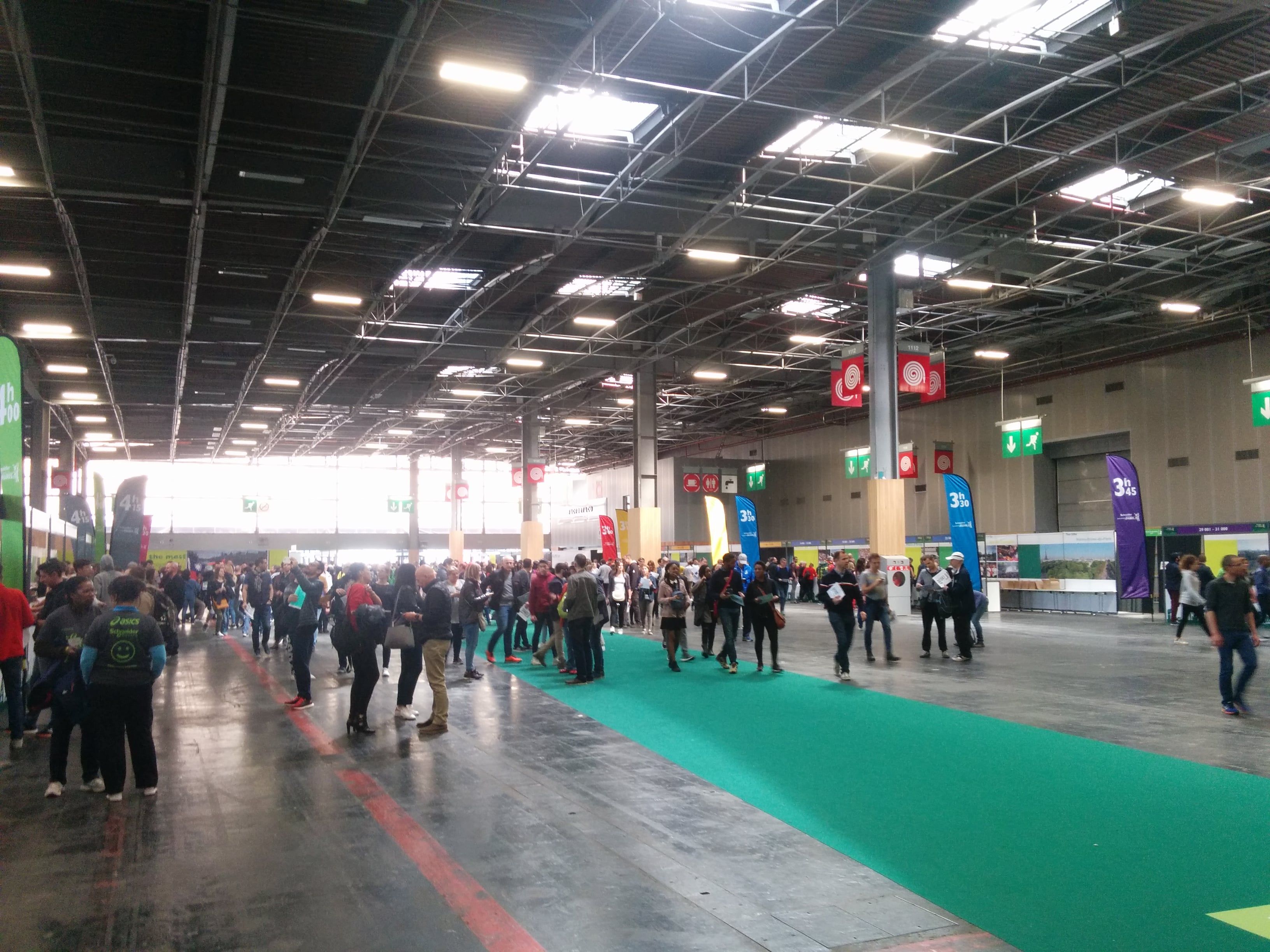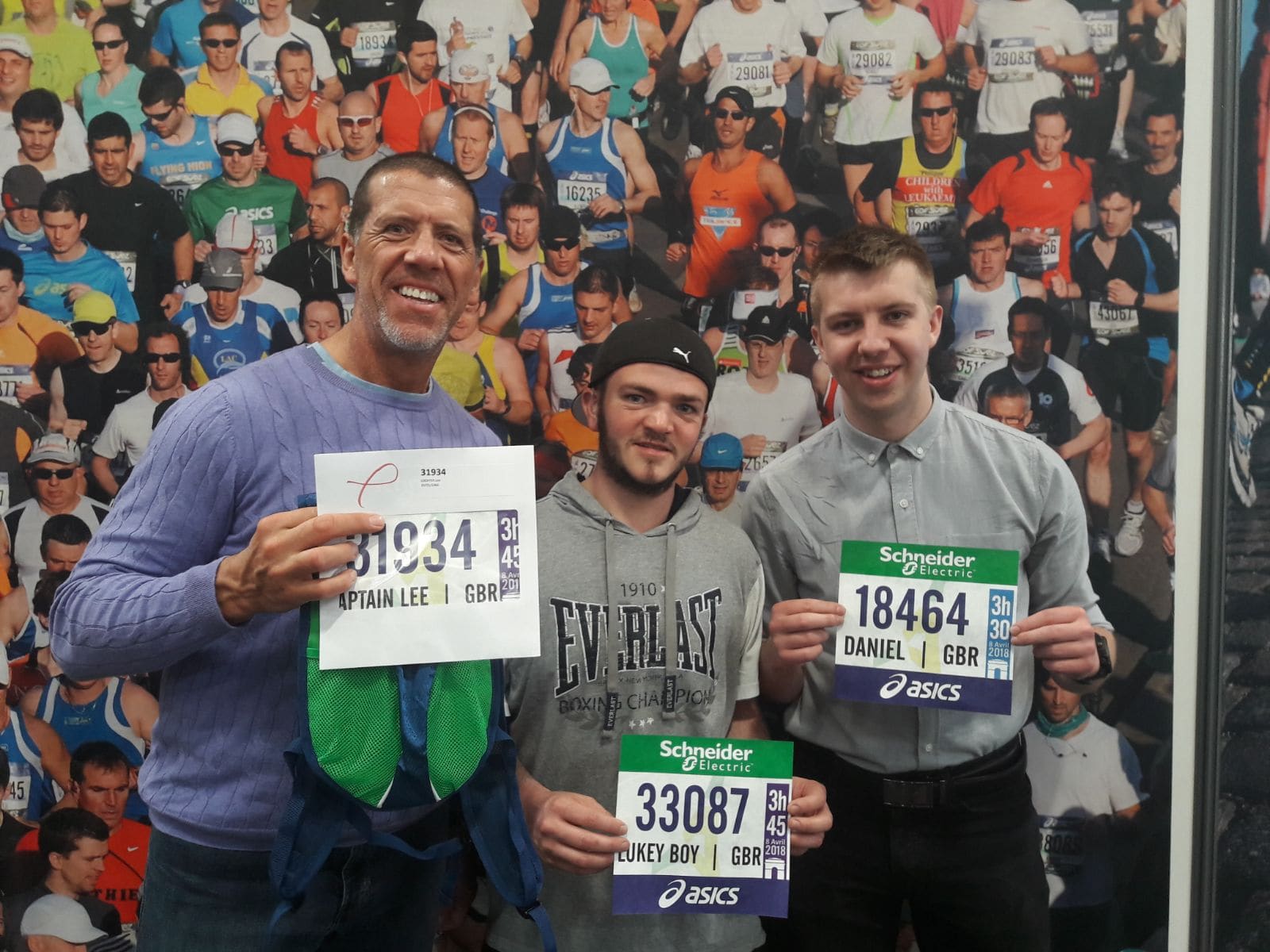 I didn't want to buy anything from the expo, at risk of jinxing myself for the race like I did for Weymouth. We just decided to head to the hotel to drop our bags. I only took my triathlon bag but the strap isn't comfy and it was too hot to be walking around with it everywhere.
Our hotel was conveniently situated about 25m off the Avenue des Champs-Élysées. Christ, that road is super wide. The hotel was nice, albeit with low roofs.
We walked around a bit but didn't want to overdo it as we were running 42km the next day.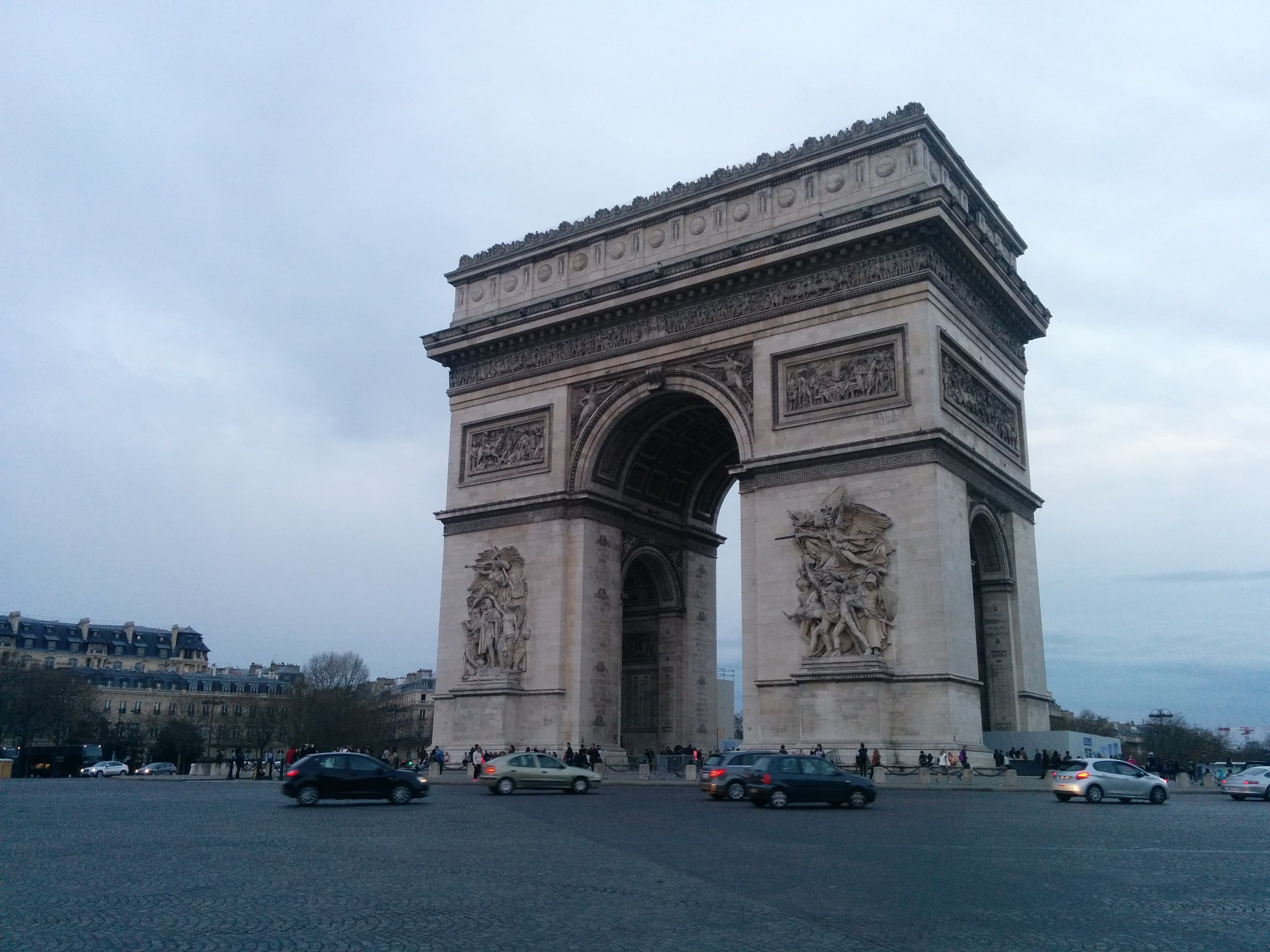 The Arc de Triomphe is at the top of the Avenue. It is surrounded by this crazy roundabout, which has no lanes and cars just sort of cross over each other until they get to where they want to go. I noticed that about Paris -- the roads have hardly any markings. We had dinner at a French/Italian restaurant just off the Avenue. I had Spaghetti, in a last minute effort to carb-load. I am pretty sure our waiter was drunk as he read the menu upside down and would take sips from his wine glass every time he passed it. It was time to go to sleep but I was pretty nervous so just lay there for a couple of hours.
We woke up to find it even hotter than Saturday -- uh-oh. Down for breakfast but I could hardly eat anything. Finally, we went to get changed and then headed to the Avenue. It was transformed overnight into the location for a running event where tens of thousands of people would be running. We saw the elite men and women warming up. I had an earlier start time to the others so I missed the elite men start but the elite women seemed to be sprinting right off the start line.
For details on the marathon, you'll have to wait for my upcoming post.
After the marathon, we had lost my uncle and he didn't turn up at the spot we designated to meet after finishing. I didn't feel too good so I headed back down the finishing chute to grab more water and food. Eventually I just went back to the hotel and found him lying there trying to recover.
We slept for a while before getting ready to go down and meet our friends in a bar just outside. Inside the bar, a guy from NYC chatted to us about the marathon. He travels all over, just doing marathons for the fun of it. My uncle wanted to try a Lebanese restaurant but we couldn't find any open ones. We found a Chinese which had the food laid out like a deli and looked too appetising to miss it. From here, we were pretty tired so just went back to bed.
On our final day, we wanted to look around Paris a little more. I ached all over with DOMS so stairs and bending down were quite difficult but I definitely wanted to see the city. The easiest mode of transport for tourists is probably the open-top buses. I think it was €35 but took us around all the typical places. The most notable was, of course, the Eiffle tower.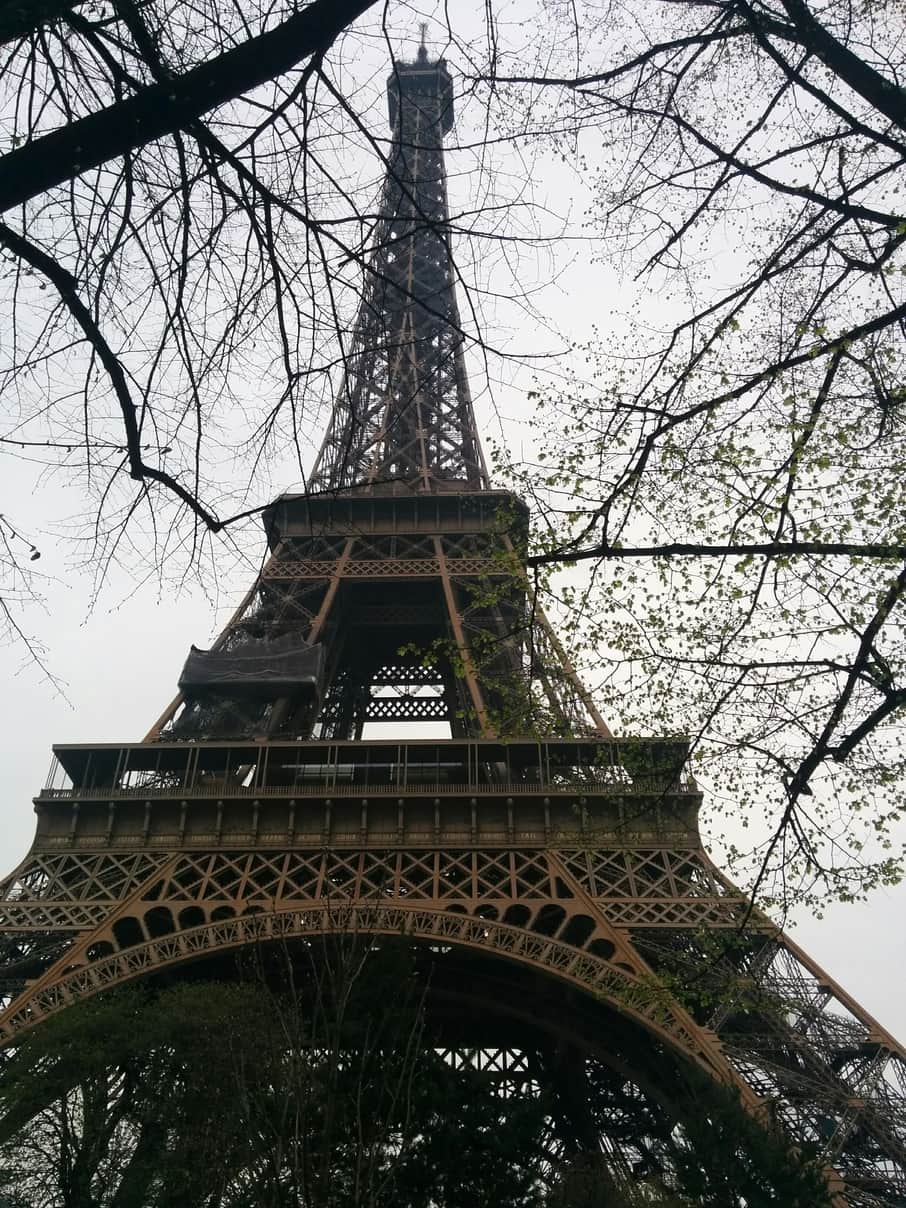 The first thing I was surprised about was how rusty it looked. It seems they've upped the security since the terrorist attack a few years ago so you have to pass through metal detectors and bag checks.
We joked about how it looked pretty battered and might collapse in years to come so going up now is probably the best choice. I got reduced entry as a "Youth" and the others paid full price. Whilst waiting for the second security check, the supervisor came over to us and apologised for charging full price for our friend who is deaf. I was surprised at the lengths they went to to resolve the payment and don't think the same would happen in England.
You have to take 2 lifts to get to the top of the tower. At the top, the view is stunning. It was raining at the time but you could still see for a long way.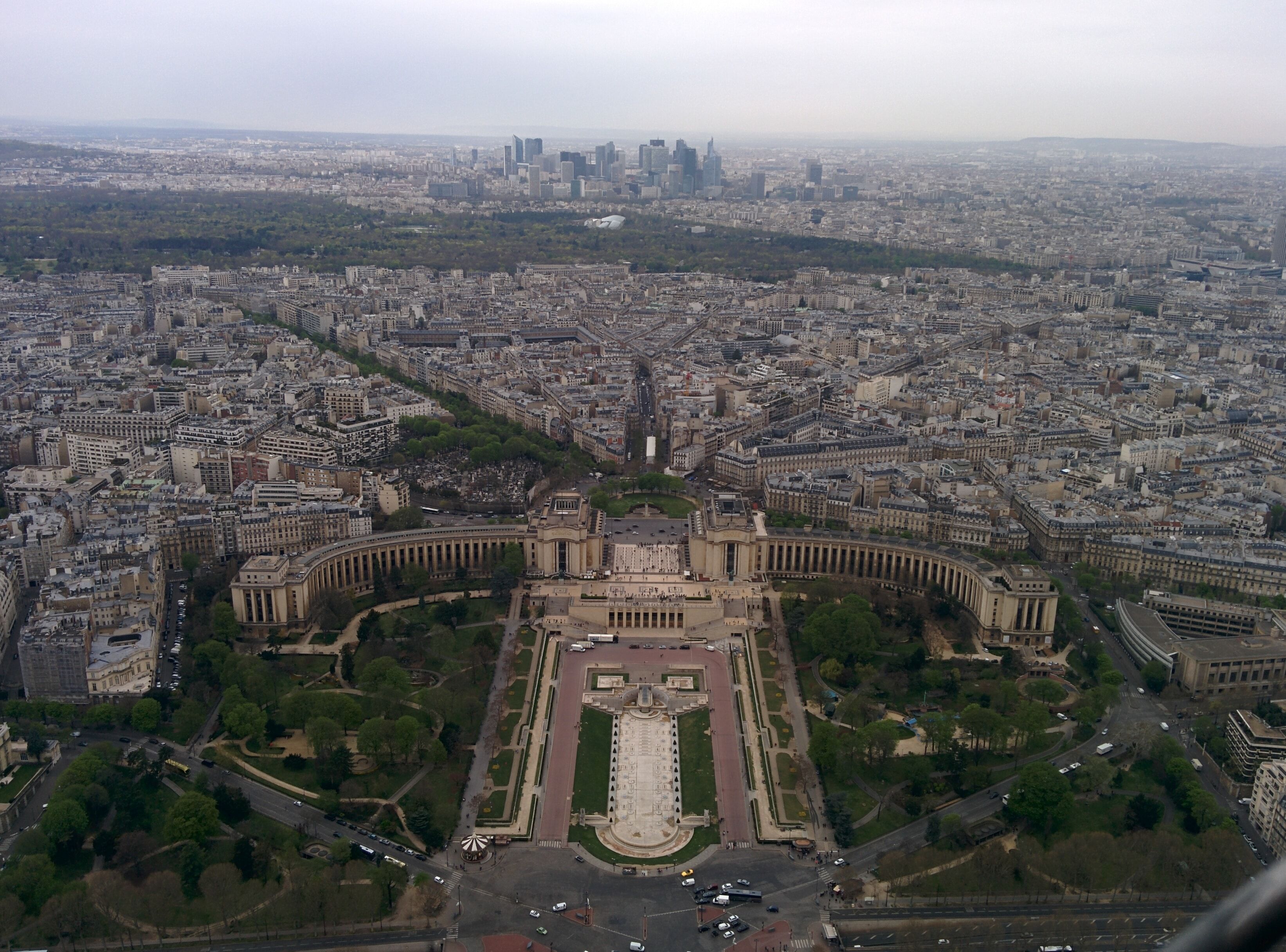 We went back down to the lower level and had lunch in the café.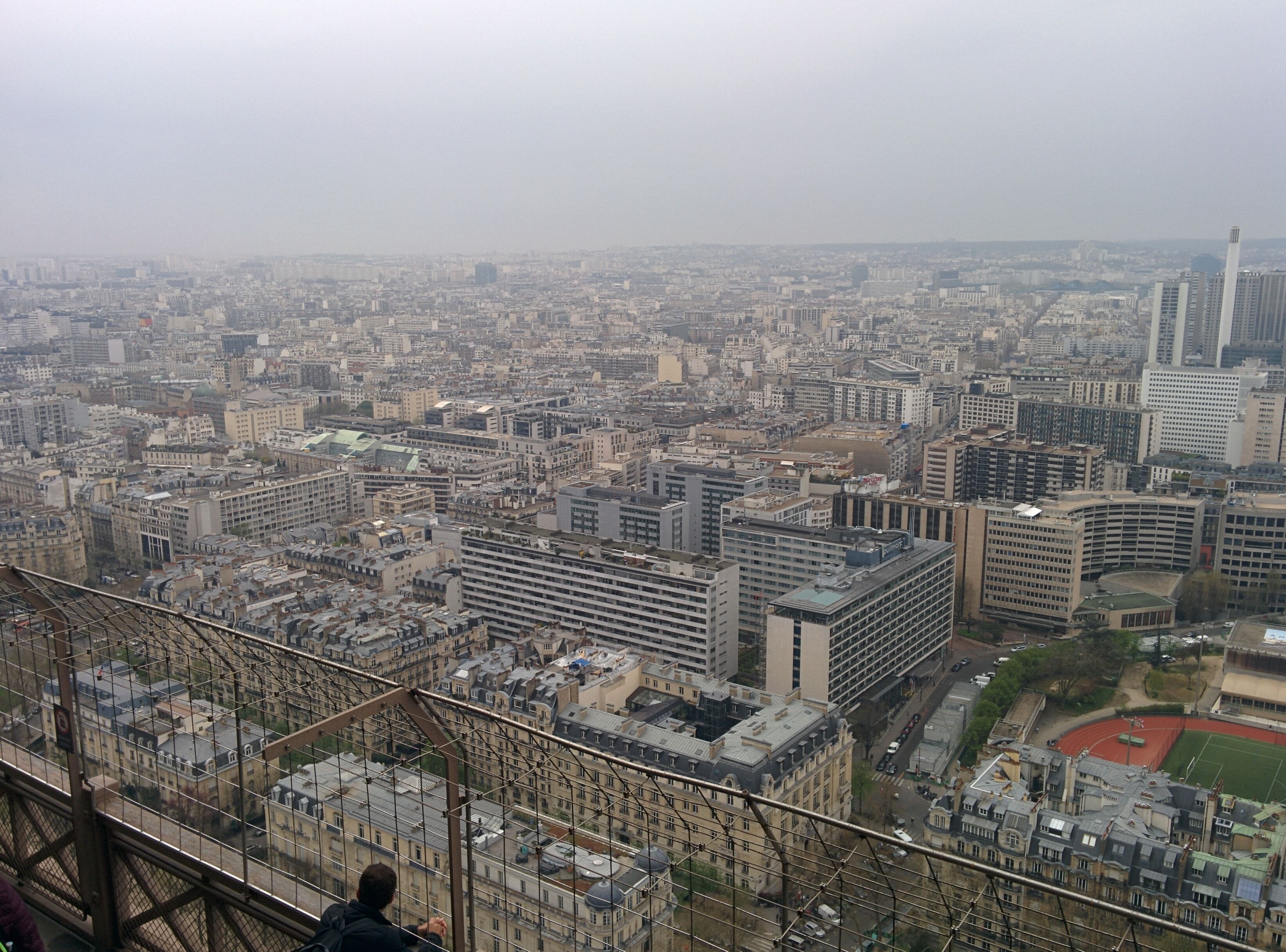 By now, it was raining heavily. We decided to get back on the bus but headed back to the hotel to collect the bags. On the way back, we saw rail workers protesting against the reform. The police presence was super heavy.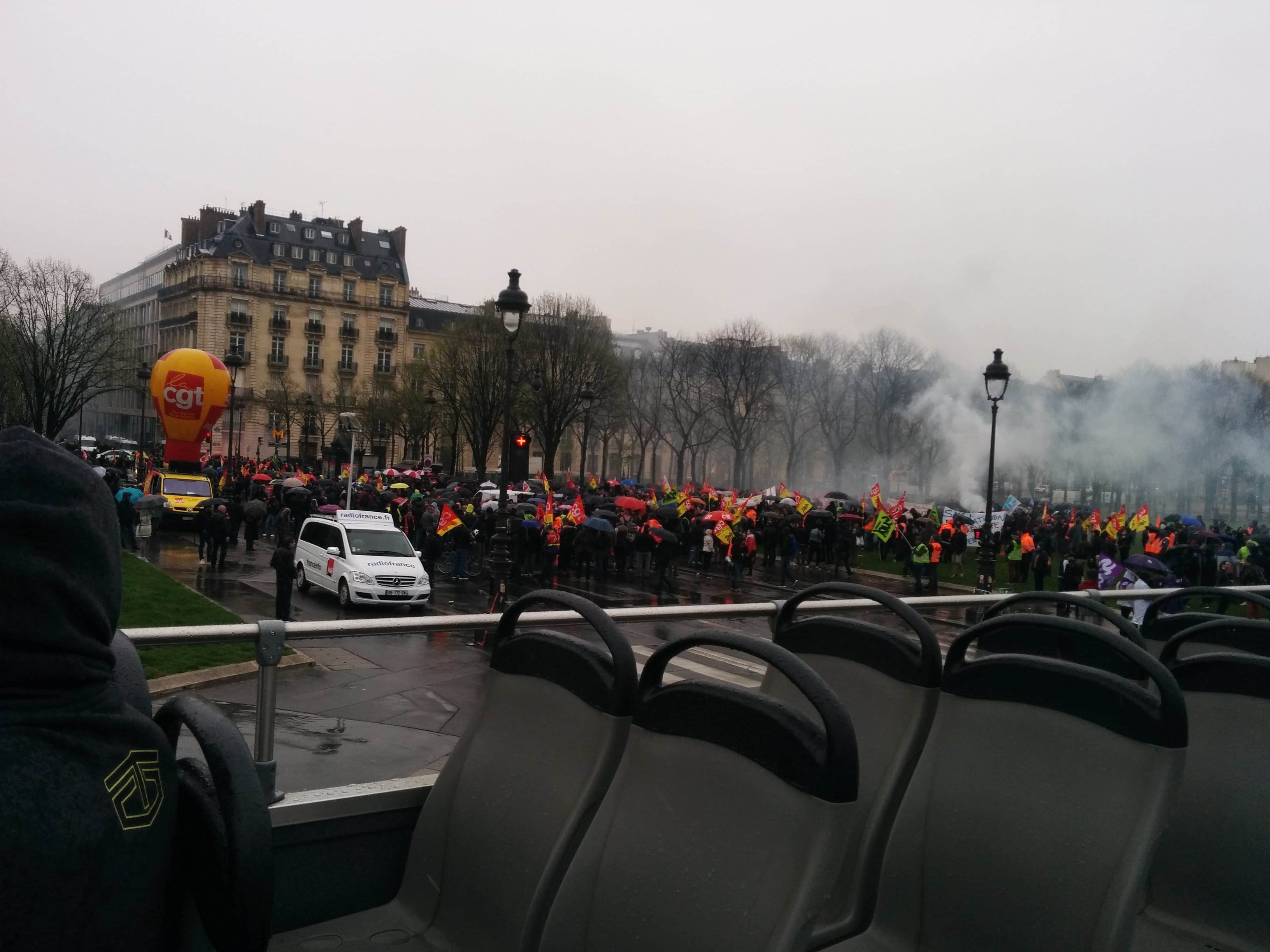 With Paris soaking wet, we just headed back to Gare Du Nord to catch the Eurostar. We were 3 hours early so went to the bar for drinks and reflection on the weekend.
The train back went smooth but seemed a lot longer than the way there. Maybe it's because we were now in Standard class, not facing each other. We got back at 21:49 and jumped back on the train to the apartment.
I am really happy I had the chance to visit Paris and I really enjoyed my trip there.